Dettaglio Notizia
25.09.2017
Categoria: CFP

CFP "Legacy of Slavery and Indentured Labour" (deadline 1 dicembre)
---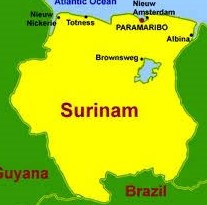 La Faculty of Humanities dell'University of Suriname promuove un'interessante conferenza dal titolo Legacy of Slavery and Indentured Labour: Linking the past with the future, che si svolgerà a Paramaribo, Suriname, dal 19 al 23 giugno 2018, in occasione di una serie di importanti anniversari legati al tema dell'immigrazione.
Al centro della riflessione sono le "historical specificities of slavery, indentured labour and migration to contemporary issues of globalization, Diaspora, identity formation, nationalism and transnationalism".
Tutte le informazioni necessarie per partecipare alla Call for Paper, aperta fino al 1 dicembre 2017, si trovano all'interno del bando in allegato.
---